ABOUT
I WAS BORN AND RAISED IN AND AROUND MÜNSTER AND WENT TO UNIVERSITY
IN BIELEFELD TO DO MY PHOTOGRAPHY-STUDIES FROM 2004 TO 2011.
SINCE SEPTEMBER 2008 I AM BASED IN BERLIN, WORKING FOR MAGAZINES, AGENCIES,
COMPANIES AND MY OWN PROJECTS. IN 2012
BÜRO BORÜ
WAS FOUNDED BY SOME FRIENDS AND ME.
IF YOU LIKE TO WORK WITH ME: CALL ME, WRITE ME AN EMAIL, OR SEND ME A POSTCARD
+49 (0) 177. 278 33 79
HELLO[at]MARCEL-SCHWICKERATH.DE
OFFICE: C/O BÜRO BORÜ
GANGHOFERSTRASSE 1 - 12043 BERLIN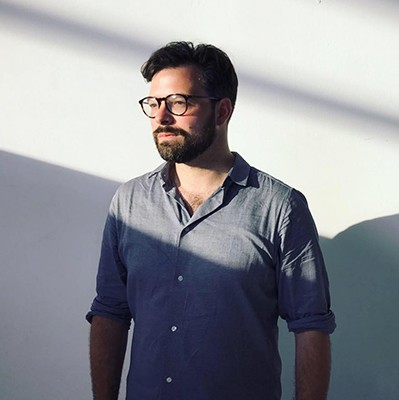 I AM REPRESENTED BY MYSELF.
AMONGST MY CLIENTS ARE:
ALLIANZ
BARBARA
BEEF
BATTLE ROYAL
BERLINER VOLKSBANK
BMW
BRIGITTE WIR
BRIGITTE WOMEN
BVR - BUNDESVERBAND DER DEUTSCHEN VOLKSBANKEN UND RAIFFAISENBANKEN
BUREAU MARIO LOMBARDO
BUSINESS PUNK
CAPITAL
CARL ZEISS
CELGENE
CIRC
CHRISMON
CYBEX
DEGEWO
DEICHMANN
DOUGLAS HOLDING
EON
FAZ WOCHE
FRÄULEIN MAGAZINE
G+J CORPORATE EDITORS
GALA MEN
GEO KOMPAKT
GEO WISSEN
GOLEM BAUKERAMIK
GQ
GUHL
HAMBURGISCHE KULTURSTIFTUNG
HEISE
KSP JÜRGEN ENGEL ARCHITEKTEN
LEGO FOUNDATION
MERCEDES BENZ MAGAZIN
MOOVIE
MUTTI MAGAZIN
NIDO
NOVONORDISK
NZZ AM SONNTAG
NZZ CAMPUS
PFIZER
PHILOSOPHIE MAGAZIN
RMV - RHEIN-MAIN-VERKEHRSVERBUND
SELECT LIFE
SELECT WORLD
SPRAY COMMUNICATIONS
SPIEGEL ONLINE
SPIEGEL WISSEN
STERN
STRABAG
TA TRIUMPH ADLER
TAG HEUER
TERRITORY
THE WEEKENDER
TOENSMEIER
TRIVAGO
UNION INVESTMENT
VIESSMANN
VISIT BERLIN
VOKDAMS
WEBERBANK
WELLA
ZEITMAGAZIN
ZITTY